Do you have a junk room in your house, a place where you throw everything and anything that doesn't seem to belong anywhere else?
Does it look like this?
Or maybe this?
Or even worse, THIS?

Ohhh, this just got REAL. I'm literally airing my dirty laundry! Okay those are clean, but still...
Our office-slash-guest room is our dirty little secret of the house. It's a sad sad place to spend time. You can't even walk through there without fear of stubbing your toe or tripping on something. Over the years it's gotten so bad that I've migrated into the family room or dining room to do most of my office work. And forget about guests staying in there. When we do have overnight guests, they sleep on the couch downstairs or in our son's room, which means he sleeps on the couch. Well not anymore!
I had a friend of mine visit from the east coast last month and it was just the kick in the pants we needed to get this room cleaned out and spiffed up before she arrived.
Wanna see it now?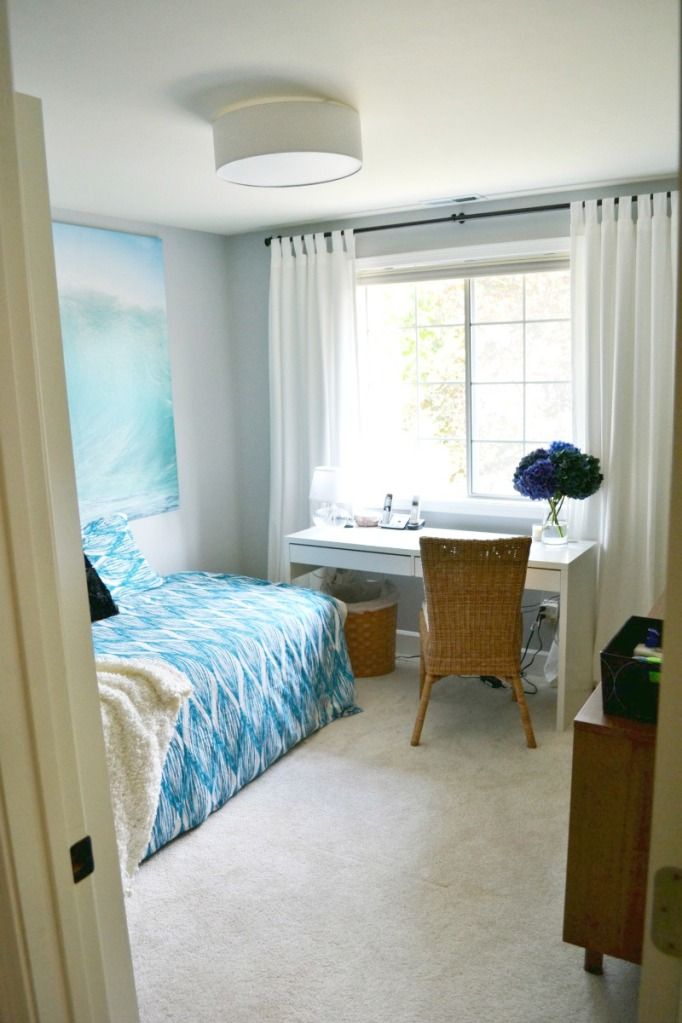 Yeah, I could work in here now.
Here's what we did:
Took everything out of the room and got rid of a ton of stuff or moved it to the garage. The garage is another "junk room" area that we'll have to tackle someday...
Replaced moldings and trim to match the rest of the house.
Replaced doors to match the rest of the house.
Took out old wall heater and repaired drywall.
Updated the ceiling light fixture.
Painted the walls with the same paint color as our master bedroom and powder room.
Replaced the bookcase that was falling apart with a new one. The new one is just a basic white bookcase from Ikea and I used some extra grasscloth I had to line the back of it just to give it a little more interest.
Kept the old dresser that was my mom and dad's since they were first married. I like the mid-century-modern feel of it and all the storage in it. I sometimes think about painting it, but I think I still like the finish on it. I think.
Put in a bed. It's actually not even a real bed - its a great air mattress I found with one of those memory foam toppers on top. It's so comfy that I'm keeping it in there longer term, but if I have a big craft project and need more room to spread out, I can always deflate it and give myself more room.
This isn't a big room and I don't have a need for a desk that takes up so much of it, so I replaced the oversized desk and chair with a smaller desk and chair from Ikea. Come to think of it, most everything new in this room is from Ikea.
I already have ideas of rearranging this room again because in reality we don't have a lot of overnight guests and we really don't need that bed in there all the time. For now though, I'm just enjoying my clean uncluttered office!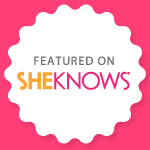 Link parties:
Busy Monday/A Pinch of Joy, Metamorphosis Monday/Between Naps on the Porch, You Are Talking Too Much, Alderberry Hill, Under the Table and Dreaming by Stephanie Lynn, Making the World Cuter, Home Stories A to Z, Homework: Inspiration Board, Coastal Charm, DIY By Design, Savvy Southern Style, Uncommon Designs, Handy Man, Crafty Woman, House of Hepworths, The Shabby Creek Cottage, At the Picket Fence, Stuff and Nonsense, French Country Cottage, Redoux, WhipperBerry, The Shabby Nest, Chic on a Shoestring Budget, Simply Designing, One Project Closer: The Humble Brag