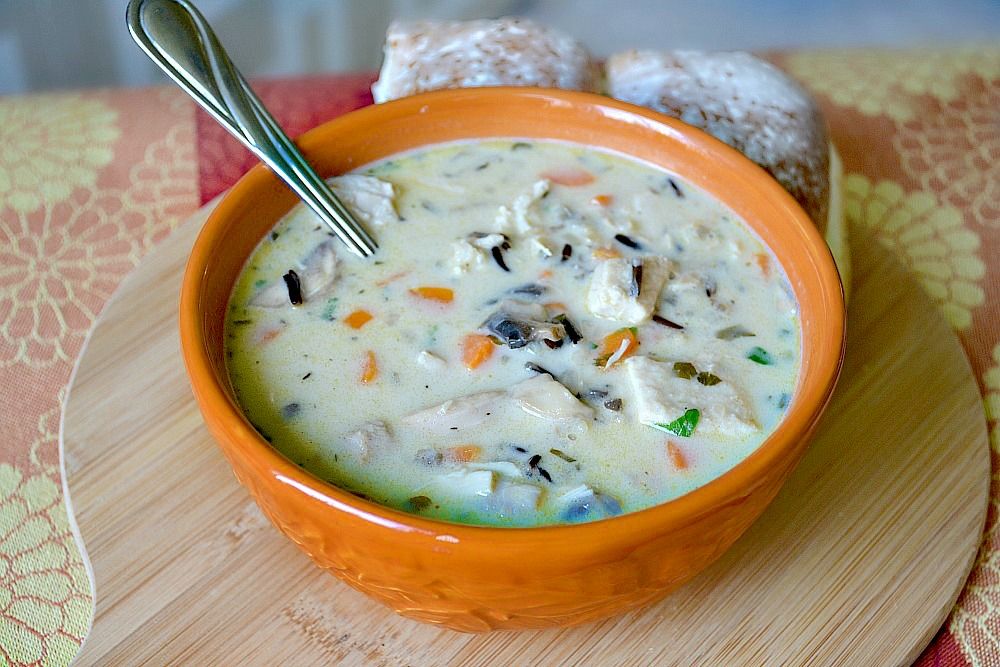 Right about now, I bet a lot of you are trying to figure out how to use up the rest of your Thanksgiving leftovers before you have to toss them or freeze them. That's what I'm doing in my house too! Luckily, my weekly
America's Test Kitchen
e-newsletter had a great solution to this dilemma:
creamy turkey and wild rice soup
. I immediately pinned the recipe to my Pinterest soups & stews board to make as part of the Autumn Pinspired Soup series. If you're wondering what the pinspired soup series is all about, it's a challenge I set for myself to try 1-2 recipes each week for a month from my
Pinterest soup board
(come follow me!). What better time of year to make soup than now? Check out my
Savory Eats
page to find all the recipes for the soups made so far in this series.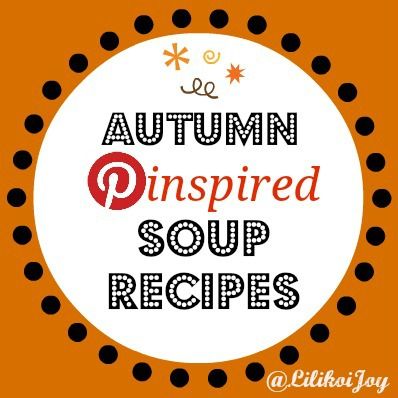 I've made turkey and rice soup before, but this recipe included a couple ingredients I hadn't thought to add before: wine and baking soda. Say whaaa? Baking soda? Apparently the baking soda helps break down the tough fibers in the rice and reduces the cooking time. Crunchy rice is the worst! That might be an exaggeration. Maybe there are other things worse than undercooked rice, but still... Leave it to the folks at America's Test Kitchen/Cook's Country to figure that out! I love ATK and have made so many of their recipes over the years. They've all been delicious, and that's
not
an exaggeration.
I used the original recipe as a guide rather than following it to the letter because I wanted to use up my leftovers in my fridge. Here are the changes I made: I had a lot of fresh thyme, parsley, and sage leftover so I tossed that in the broth; and why not add extra turkey meat to the soup since I had it? And extra veggies like onions, celery, mushrooms, and garlic? So I did; I only had a 4 oz. box of wild rice in my pantry and since I didn't want to go to the store, I added 1/2 cup of uncooked brown rice to the soup too. I figured brown and wild rice have a similar cooking time so it would work out okay; I'm a little buttered out (can't believe I'm saying that), so I used olive oil instead; I added extra water to the broth because I wanted a little more volume; and finally, I threw in some extra leftover gravy that I had at the end. Yeah, gravy! You don't have to add it, but I think it added even more flavor to the soup.
You could lighten this recipe up by using milk or fat free half and half in place of the heavy cream or even using 1/2 the amount of cream. You could even leave out the flour if you're looking to make this gluten free. It won't be as thick, but it will still be delicious.
This soup is so good! I think it's the best turkey soup I've ever made. I'm definitely going to make this one again, probably using a rotisserie chicken instead since I don't get around to roasting turkeys very often. Here's my version of a delicious turkey soup that you'll want to make more than once a year.
Brown & Wild: Creamy Turkey & Rice Soup
Adapted from
Cook's Country
Printable version
Serves 8
Ingredients for turkey broth:
2 T. olive oil
1 large carrot, large chop
2 onions, large chop
1 celery rib, cut into 4 pieces
1 turkey or chicken carcass, quartered
small bunch of parsley, thyme, and sage (a few sprigs of each)
3 cups white wine (I used a Pinot Grigio)
6 cups low sodium chicken broth (does anyone else find it ironic that we're using broth to make broth? ha!)
2 cups water
Ingredients for soup:
2 T. olive oil
2 carrots, peeled and chopped
1/2 onion, chopped
1 celery rib, chopped
1 cups chopped mushrooms
1/2 cup wild rice
1/2 cup brown rice
2 cloves garlic, finely chopped
1 T. fresh thyme, finely chopped (or 1/2 tsp. dried thyme)
Turkey broth (from above recipe)1/4 tsp. baking soda
1/4 cup all purpose flour
1 cup heavy cream
1 cup leftover gravy, optional (heat up first to make it easier to stir in)
2-3 cups chopped cooked turkey
3 T. fresh Italian parsley, finely chopped (optional)
Salt and pepper to taste
For the turkey broth:
Heat 2 T. olive oil in large Dutch oven over medium-high heat. Cook carrots, onions, celery, and turkey carcass until lightly browned, about 5 minutes. Add herbs, wine, chicken broth, and water and simmer over medium-low heat for 1 hour. Strain broth, discarding solids.
For the soup:
Wipe out Dutch oven and add 2 T. olive oil. Over medium heat, saute carrots, onion, celery, and mushrooms for about 5 minutes. Add wild and brown rice and saute until rice begins to pop, about 5 minutes. Add garlic and saute for another minute. Stir in thyme, turkey broth, and baking soda and bring to boil. Reduce heat to low and simmer, covered, until rice is tender, about 60-75 minutes.
Whisk flour and cream in bowl until smooth. Slowly whisk flour mixture into soup. Add heated gravy if you have it. Add turkey and simmer until soup is slightly thickened, about 10 minutes. Add chopped parsley. Season with salt and pepper to taste. Serve.
Featured on:
Alderberry Hill
Link parties!
WTFab, Alderberry Hill, A Pinch of Joy, You Are Talking Too Much, My Uncommon Slice of Suburbia, The Blackberry Vine, DIY By Design, The NY Melrose Family, Savvy Southern Style, The Trendy Treehouse, We Are That Family, My Girlish Whims, Crystal & Co., The Mandatory Mooch, Hungry Little Girl, Beyond the Picket Fence, The Spanish Wok