Last night I had a Christmas ornament exchange at my house with a wonderful group of girlfriends. I met these women a few years ago through Zumba classes that we attended regularly (anyone else a Zumba fan? Love it! It brings me JOY!!) and we became good friends outside of class. We've done lots of things together including these annual holiday get-togethers. These are fun, supportive, kindhearted women that are just
real
. I appreciate each of them for so many reasons, one of which is their ability to make me laugh. Hard! Last night was a riot. To protect the innocent (and not so innocent), I'm going to invoke my 5th amendment right and not give any details of what was said during the party for fear of incriminating myself or others. Let's just say these normally nice gals get a little cutthroat when there's an ornament they want. Who knew ornaments could elicit such hilarious commentary?! My sides hurt from all the laughing.
As is the case with most parties, there were lots of appetizers that these lovely ladies brought, and OH MY GOODNESS they were wonderful! My contribution were these Chocolate Candy Cane Cheesecake Bites. I found this recipe about 6-7 Christmases ago during the Food Network's annual 12 Days of Treats thing that they do and I've made them every year since then. These little bites are rich, creamy, and chocolatey with just a hint of peppermint - decadence at its finest! Normally I make them as the original recipe recommends, in an 8x8 pan and then cut them into squares, but I thought I'd test-drive my new
mini cheesecake baking pan
so I adapted the recipe slightly to make these mini cheesecake bites. Below are directions for both the mini cheesecake pan and an 8x8 pan. Any way you slice it, they'll be a hit at your holiday party.
Chocolate Candy Cane Cheesecake Bites
Adapted from the
Food Network Kitchens
Printable version
Makes about 20 mini cheesecakes or 16 squares
Ingredients
Crust:
20 chocolate wafer cookies (I use Famous Chocolate Wafers, or you can try Oreos)
3 tablespoons butter, melted
1 tablespoon sugar
1/2 teaspoon finely ground coffee (I use Medaglia D'Oro instant espresso that I always have on hand)
1/4 teaspoon fine salt
Filling:
8 ounces semisweet chocolate, finely chopped (I use Ghirardelli)
8 ounces cream cheese, at room temperature
2/3 cup sugar
1/2 cup sour cream
2 large eggs, at room temperature
Glaze:
6 ounces bittersweet chocolate, chopped (I use Ghirardelli)
3 tablespoons unsalted butter
1 1/2 teaspoons light or dark corn syrup
3 tablespoons sour cream, at room temperature
1/2 cup
Andes Peppermint Crunch Thins
, chopped or the Peppermint Crunch baking chips. If you can't find these, you can used crushed candy canes, but I think the Andes tastes even better

For the crust:
Preheat oven to 350 degrees. Spray each cup of the mini cheesecake pan with cooking spray. If using a pan, line an 8-inch-square baking dish with foil.

Process the chocolate wafers in a food processor with the butter, sugar, coffee, and salt until fine. Fill each cup of the mini cheesecake pan with 1 T. of crumb mixture and press down using the bottom of a small measuring cup or bottom of a clean spice jar. If using a pan, press the crust into the prepared dish, covering the bottom completely and using the bottom of a measuring cup to help press it in place. Bake until the crust sets, about 10 minutes. Bake for about 15 minutes if using the 8x8 pan.

For the filling:
While the crust is baking, melt the chocolate. I prefer to do this using the double boiler method - fill a saucepan with about an inch of water, bring it to a low simmer, then place the chocolate in a heatproof bowl thats large enough to fit in the pan but not touch the bottom. Set the bowl over the simmering water without letting the bowl touch the water. Stir occasionally until melted and smooth. You can also microwave it in a microwave-safe bowl at 75-percent power until softened, about 2 minutes. Be careful not to overcook or burn the chocolate. Stir, and continue to heat until completely melted, up to 2 minutes more. Set aside.

Wipe the crumbs out of the food processor. Blend the cream cheese, sugar, and sour cream together in the food processor until smooth. Scrape down the sides as needed. Add the eggs and pulse until just incorporated. With the food processor running, pour the chocolate into the wet ingredients and mix until smooth.

Fill each cup with about 2 tablespoons of filling. Do not overfill. If using a pan, pour filling over the crust. Bake until the filling puffs slightly around the edges but is still a bit wobbly in the center, 15-17 minutes. If using the 8x8 pan, bake for about 25 to 30 minutes. Place pan on a rack to cool while preparing glaze.

For the glaze:
Melt the chocolate, butter and corn syrup in a double boiler. Or use a microwave-safe bowl and heat at 75-percent power until melted, about 2 minutes (watch carefully to avoid burnt spots). Stir the ingredients together until smooth; add the sour cream. Top each mini cheesecake with enough glaze to fill any indentation and to cover evenly.
If using the 8x8 pan, spread the glaze evenly over the warm cake.
Sprinkle the peppermint crunch bits over top. Cool completely, and then refrigerate for at least 8 hours or overnight.
Pop each mini cheesecake carefully out of the pan. If they seem difficult to remove, try using a thin knife dipped in hot water and carefully run the knife around the edge to loosen it up.
If using the 8x8 pan, cut into small squares.
Serve chilled or at room temperature.
Store the cheesecake bites covered in the refrigerator for up to 5 days.
Featured at:
Couponing & Cooking
:
At the Picket Fence
:
Home Stories A to Z's 17 Christmas Recipes
: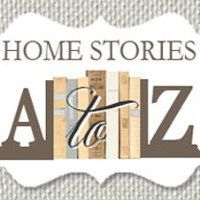 Dixie & Dottie:
Link parties!
The Answer is Chocolate, Cedar Hill Ranch, Stuff and Nonsense, At the Picket Fence, Craftionary, WhipperBerry, Chic on a Shoestring Budget, Tatertots & Jello, Or So She Says, A Lived In Home, A Pinch of Joy, Couponing & Cooking, I Should Be Mopping the Floor, Craft-O-Maniac, Alderberry Hill, Clever Chicks Blog Hop, Lines Across, Watch Out Martha!, Skip To My Lou, The Gunny Sack, An Original Belle, Coastal Charm, Home Stories A to Z, My Uncommon Slice of Suburbia, Between Naps on the Porch, Today's Creative Blog, Twigg Studios, Homework: The Inspiration Board, Dixie N Dottie, DIY By Design, Savvy Southern Style, Elizabeth & Co., Handy Man Crafty Woman, Creations By Kara, The NY Melrose Family, Hungry Little Girl, The Blackberry Vine, The Mandatory Mooch, House of Hepworths, Thistlewood Farm, Finding Fabulous for Less, The Grant Life